Why You Should Choose Doorwin Wooden Doors And Windows
Wooden doors and windows are durable and make your home energy efficient.
We all know that wood is a great insulator and can withstand moisture better than other materials. It's a natural product, which means it is durable and has the ability to last for many years. Wood also adds beauty to your house, while providing you with many different options.
Wooden doors and windows have been around for centuries and have been used by people in every culture across the world. They are not just popular in Canada but also in other countries as well.
If you are looking for energy efficient doors or windows, then you should consider choosing Doorwin wooden doors and windows. We are professional wood doors and windows manufacturer come with high quality wood frames with aluminium cladding which makes them extremely strong and lightweight at the same time. This ensures that they offer high performances when it comes to insulation, durability and strength as well.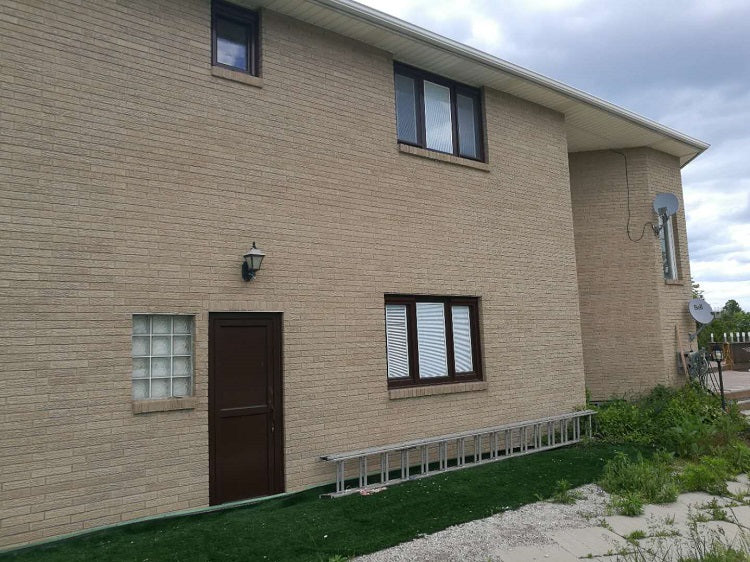 This project is about tilt-turn windows with wood alu-clad window frames and built-in shutters design, located in Windsor, Canada. Tilt-turn windows are energy efficient and multifunctional, and contemporary. Wood alu-clad window frames are energy efficient and time-tested, great for the climate of Canada.
Tilt Turn Windows are a sturdy, easy to use window with a unique tilting mechanism allowing them to open inwards. The tilting mechanism allows the user to open the window from either inside or outside the home without having to climb on a ladder. These windows have been around for many years and are still used today for both commercial and residential properties. They can be installed on new construction projects or retrofitted into existing structures.
Wood Aluminium Clad Window Frame is an energy-efficient window that works well in northern climates with high winds and heavy snowfall because it provides great insulation and is easy to install. This type of window has been used for decades because it can withstand harsh weather conditions without needing much maintenance over time.
Wooden doors and windows improve the value of your home.
We all know that wood windows are beautiful and time-tested. They are energy efficient and unique. Wood clad aluminum windows are advanced windows with high performance, which is important in cold areas like Canada.
The main reason why people choose wood clad windows is because of their beauty and elegance. These type of windows make your house look like a castle or mansion. But there are other reasons why people choose wooden doors and window over aluminum ones. Here are some reasons why you should choose Doorwin wooden doors and window over aluminum ones:
1) Wood clad aluminum windows can be used for many years without any issues
2) They provide better insulation than traditional wood framed windows
3) The quality of the wood clad aluminum frame makes it more durable than other materials
Wooden doors and windows improve the value of your home. They are also a great way to increase your energy efficiency and feel as if you have been transported back in time. They also last for many years, which means you won't have to replace them for a long time.
Wooden doors and windows are easy to install, so anyone can do it themselves. If you need help, we offer installation services so that we can make sure everything is done correctly and installed properly.
The biggest advantage of wooden doors and windows is that they reduce noise pollution by up to 76%. This means you won't hear outside noises when they are installed properly on your home.
They also improve security because they are very sturdy and difficult to break through without tools or brute force. You can even choose different colors for your door or window if you want something more colorful than just the standard white color that most people use on their homes.
Wooden doors and windows also add beauty and charm to any room in your house, whether it is an office or bedroom or kitchen area, where there might not be much room for anything else except for the essentials like beds, dressers, tables, chairs, etc..
We're affordable but we don't compromise on quality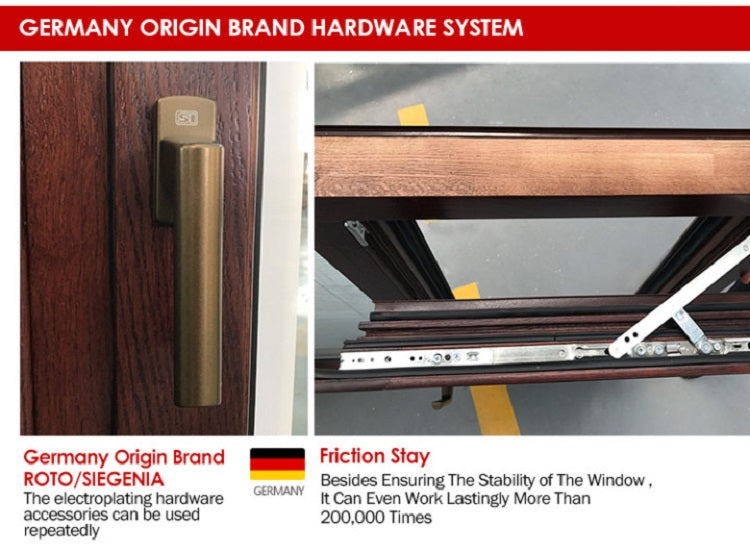 Our products are designed for residential and commercial applications. They are available in different sizes and styles to suit your needs. Our products are made from quality materials that make them durable and long lasting.
We apply Germany origin brand hardware to provide great security and durability. The multi-point locks have fewer parts and can hold 400lbs per parts, which can last for years.
Our high-quality hardware will give you peace of mind as it has been tested to meet Europeanstandards for strength and durability. This ensures your safety and peace of mind when you use our products.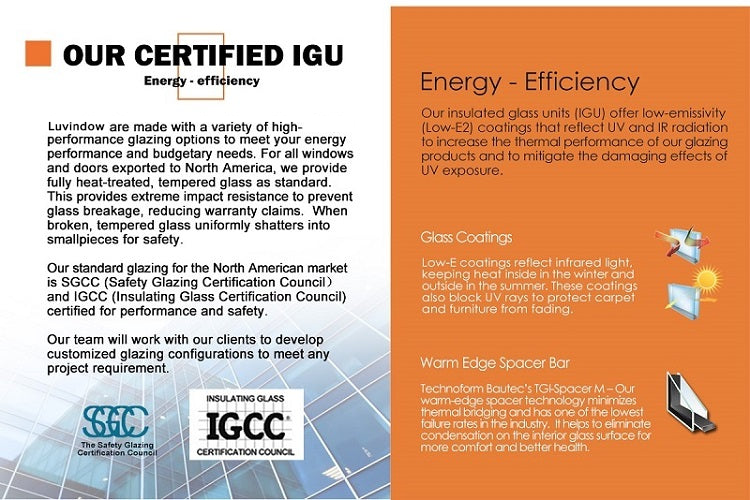 Doorwin wooden doors and windows are made of highly durable materials, such as solid wood, engineered wood and aluminum. They are available in different styles and designs to suit your needs.
We use double pane tempered glass for our windows. It provides outstanding thermal insulation and good soundproofing. With Low-E coating, argon gas filled and warm edge spacer, our windows are with excellent performance. Triple pane or laminated glass are provided for higher performance requirements.
Doorwin wooden doors are made of high quality timber boards with a tongue & groove jointing system, which is one of the best ways to keep moisture out while allowing some air circulation through the door panel gaps. This makes it ideal for use in bathrooms and kitchens where condensation can be a problem with other types of door construction.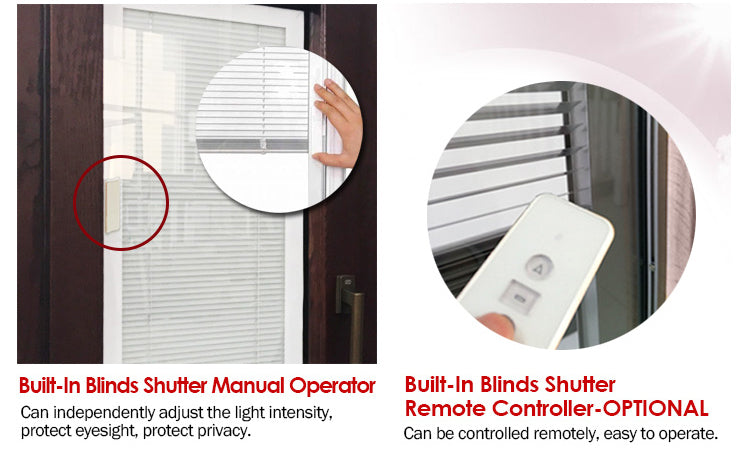 Built-in shutters are one of the greatest matches for windows. With them, you don't have to install curtains, let alone replace or clean curtains. Built-in shutters allow you free to control the amount of light that comes into your room. They are durable and low maintenance. Both manual operator and remote controller are available for us to make.
The designs we offer are all different from each other, so you can choose whatever design you like most. If you want to know more about our products or how to buy our products, please contact us at any time!
We have been in the industry for many years now and have built a solid reputation for ourselves among our customers by providing them with high-quality products at competitive prices. Our goal is to help you get maximum value from your investment by providing you with quality products at affordable prices.
We pride ourselves on being a one-stop wood doors and windows manufacturer for all your home improvement needs. We provide beautiful doors, stylish window designs and energy efficient skylights at an affordable price so that you can make your house look beautiful without incurring heavy expenses